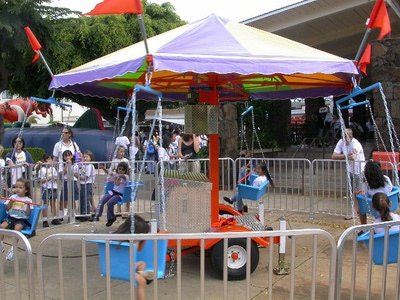 kiddie swing (6 seater )




$600.00

Please call to reserve this item.

Watch your kids have the time of their life while they are sitting in this bucket type swing and being swirled around. This mobile swing ride can accommodate up to 6 children, 10 and under. And, unlike adults, it never gets tired!

Requires 220 volts / 1 phase / 20 amp circuit.
( 3 hour rental )
Ride Specifications
Ride Group: Kids Zone
Capacity: 6 passengers
Dimensions:
20' circle x 12' tall