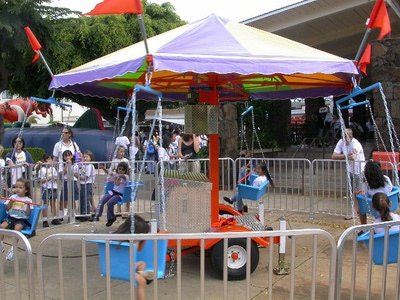 kiddie swing (6 seater )
Watch your kids have the time of their life while they are sitting in this bucket type swing and being swirled around. This mobile swing ride can accommodate up to 6 children, 10 and under. And, unlike adults, it never gets tired!

Requires 220 volts / 1 phase / 20 amp circuit.
( 3 hour rental )
Ride Specifications
Ride Group: Kids Zone
Capacity: 6 passengers
Dimensions:
20' circle x 12' tall